Summer Special
We are offering a 6th night of lodging FREE when you book 5 nights this summer.
OR
Looking for a last minute getaway to beat the summer heat? Use promo code "cool down" for 15% off your stay!
***Minimum stay of 3 nights required for discount***
---
Stayed with Wood Winds before? Return Guests Receive 10% Off!
***Make sure you tell us at time of booking to receive your discount
---
Last Minute Specials and Orange Rates
Looking for a last minute winter getaway? Call now to take advantage of our last minute discounts and lower nightly minimums! We allow 1-2 night bookings plus a discount when you book within 10 days of your arrival date. Also, check out the rates for each property…any in orange have been discounted without any work on your part
*must mention website special at booking. Discounts are Subject to Dates and Availability.
---
Group Discounts!
Call now to receive a discount on your group reservation. We have great accommodations for family reunions, weddings, you name it!
---
Weekly rental rates available year round. Call for details.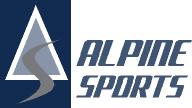 Alpine Sports Rental20% off Equipment Rentals at Alpine Sports!!!
Save 20% off on all ski, snowboard and bike rentals as a lodging guest with WoodWinds. To help save time when you arrive WoodWinds can book and confirm all ski rentals. Ask for the shuttle service to receive a pick-up at your vacation rental, a ride to the ski shop to get your gear, and then a ride to the ski hill.
*Coupon required for discount. Pick it up when you check in.
---
Please note that only one lodging discount applies per stay.
View our Rental Policies and Procedures