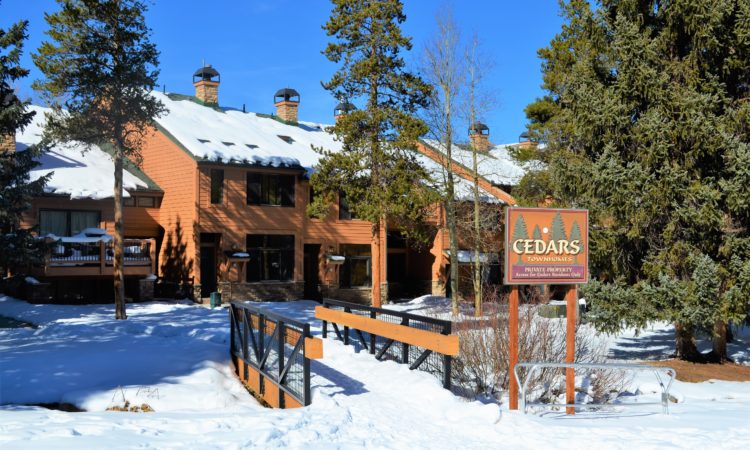 The Cedars
A favorite lodging accommodation among all who visit Breckenridge. These ski in/ski out townhomes are situated across from the Quicksilver lift at the base of Peak 9. Each unit has its own entrance, full kitchen, gas or wood-burning fireplace, garage and laundry facility. Access to the pool and hot tub just a half block away and an easy two-block walk to downtown Breckenridge.
Rental Prices Starting at $120 per Night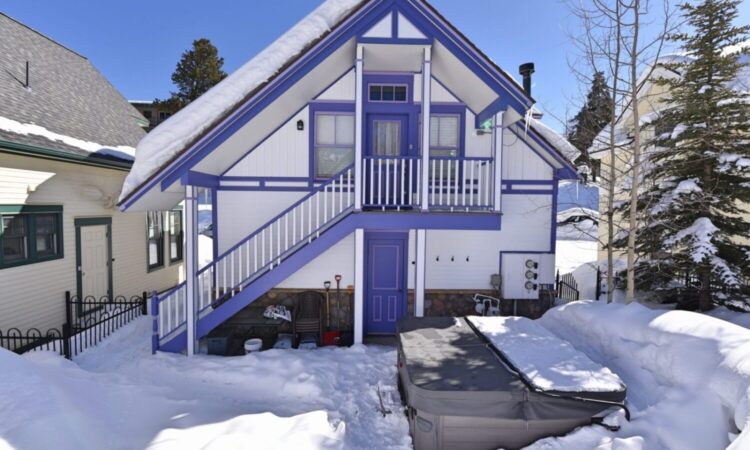 Carriage House on Main
This is a beautiful carriage house, with a studio apartment located on Main Street in downtown Breckenridge! This unreal location is also right across from the Gondola! Absolutely perfect for any mountain vacation! This wonderful lodging accommodation has a back patio that is a beautiful summer oasis and in the winter is a place of relaxation with your own private hot tub. Inside guests will have a full apartment with a full kitchen, queen size bed, full bath with a shower and plenty of room to relax! There's an additional lofted sleeping space if you need a little extra room.
Rental Prices Starting at $160 per Night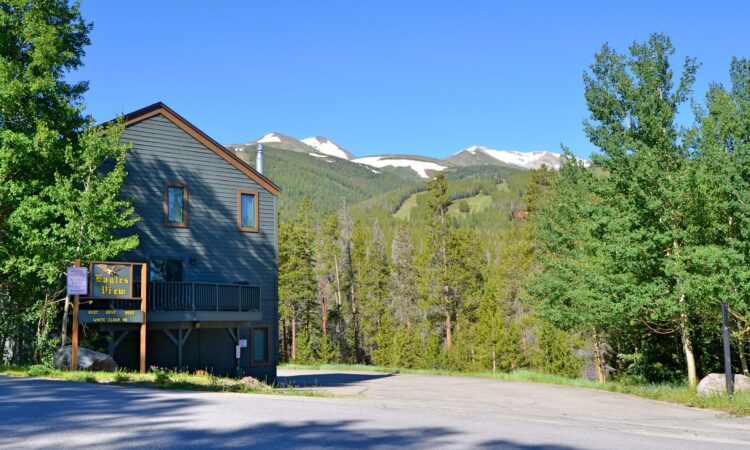 Eagle's View
These exquisite townhomes are located along the side of Peak 10 and can be ski-in/ski-out for the accomplished skier. Eagle's View is conveniently located about two miles from downtown and the complex offers spectacular views of Breckenridge, which makes it an amazing lodging accommodation for any Breckenridge vacation.
Rental Prices Starting at $125 per Night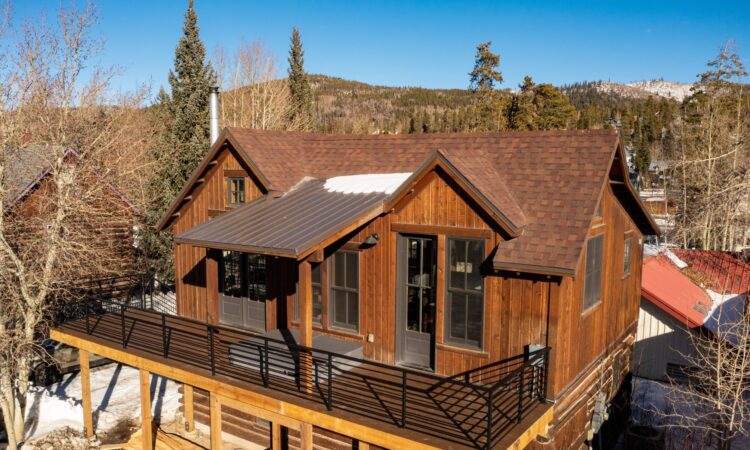 The French Street Cabin
This stunning 2 bed/ 3 bath home is tucked away on French St. (105 S. French Street) where guests can enjoy the quiet area of town, while still being close to lively Main Street! This newly remodeled home looks directly at the peaks and has a gorgeous view over downtown.
Rental Prices Starting at $115 per Night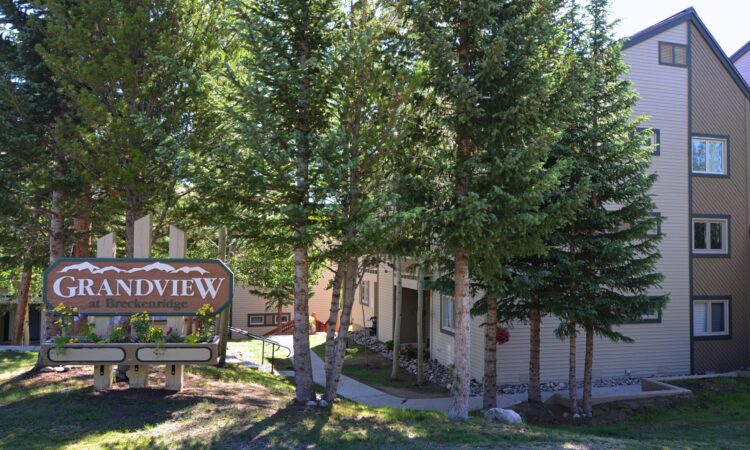 Grandview at Breckenridge
The Grandview Condos are conveniently located on Peak 8 and just across the street from the slopes! Sitting high above the town, guests should expect beautiful 360 views of Breckenridge. This building will be a suitable lodging experience for any stay in this wonderful mountain town.
Rental Prices Starting at $115 per Night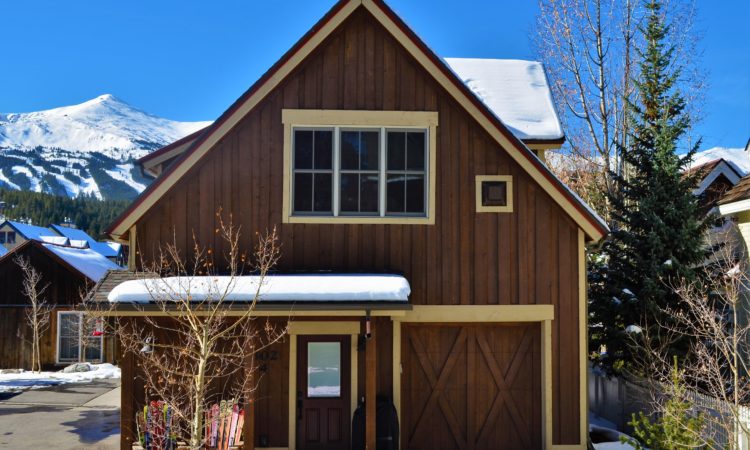 Hart on Main
This beautiful private home sits steps away from Breckenridge Main Street and the gondola! Being a block away from the base of the gondola gives you convenient, full access to the base of Peak 7 and Peak 8. This amazing mountain home will give everyone the ability to enjoy everything Breckenridge has to offer year around.
Rental Prices Starting at $250 per Night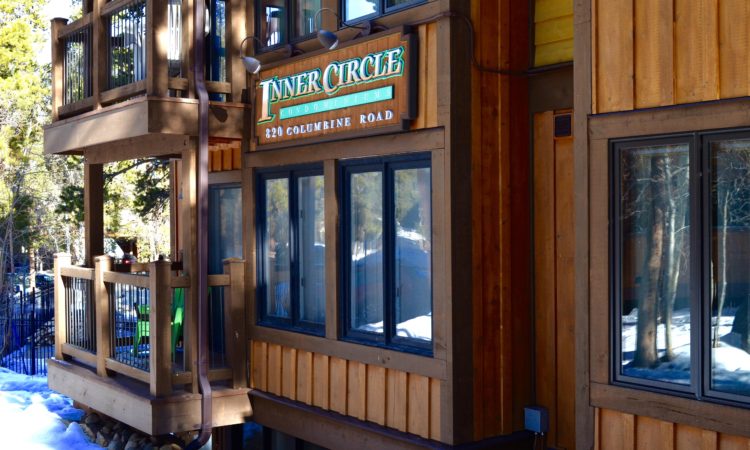 Inner Circle Condos
This lodging complex is located on the south side of Breckenridge, only two blocks from Main Street and a short walk to the slopes. Effortlessly, this vacation stay comes with a free shuttle, a heated pool, hot tub and sauna. These are just some of the amenities to make your stay in Breckenridge an easy and enjoyable one at The Inner Circle Condos!
Rental Prices Starting at $105 per Night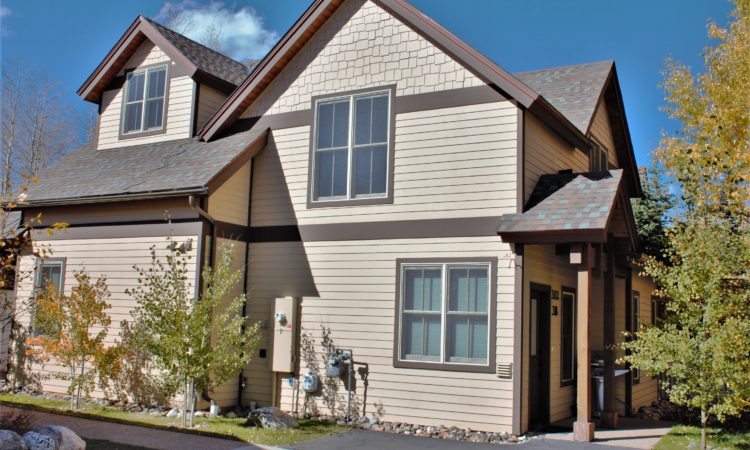 Judge Silverthorne Duplex
Location, Location, Location! This brand new, stunning duplex is conveniently located on Main Street in Breckenridge and is steps from the base of the gondola! This lodging accommodation will give you the easiest access to everything amazing that Breckenridge has to offer year-round.
Rental Prices Starting at $125 per Night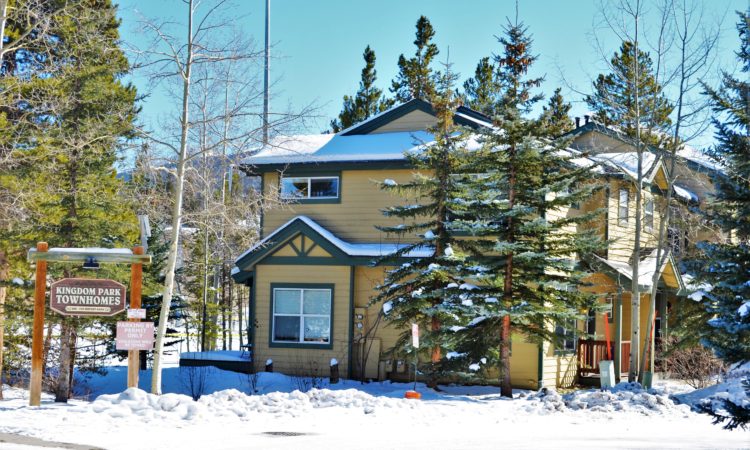 Kingdom Park Townhome
Just north of Breckenridge, nestled in a quiet neighborhood, you will find the Kingdom Park Townhomes. Kingdom Park is located near the free town bus route, next to the newly remodeled Breckenridge Recreation Center, biking trails, shopping, and Kingdom Park.
Rental Prices Starting at $125 per Night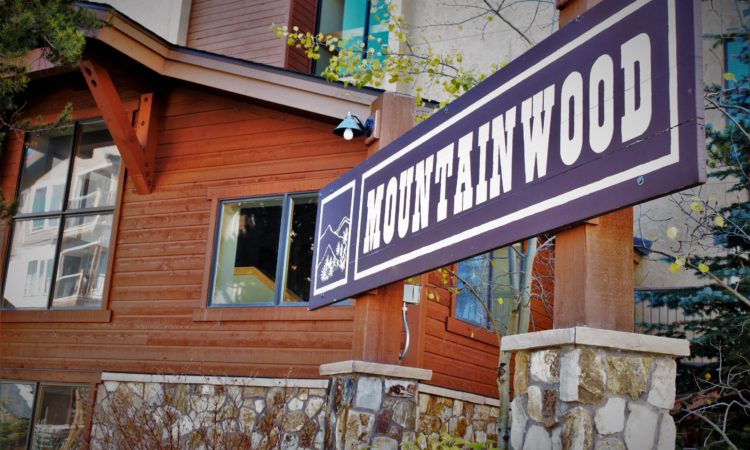 Mountainwood Condos
Located just across Maggie Pond from the base of Peak 9 and only 1 block from Main Street, these 2 bedroom 2 bath condominiums make it easy to get around! This lodging accommodation has a heated pool with hot tubs, which gives our guests a wonderful place to relax after a long day of activities.
Rental Prices Starting at $115 per Night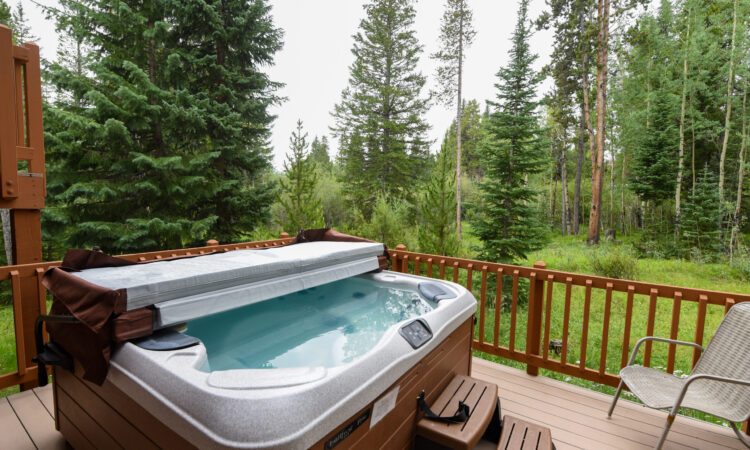 Park Forest Estates
These luxury townhomes are in an awesome location, right next to the base of Peak 8. These wonderful mountain homes each have a private deck and hot tub, one-car garages, and beautiful views that will help you relax after a great day on the slopes. It is an easy walk to the free shuttle that will provide access to various areas around Breckenridge and to Four O'Clock Ski run, which will get you effortlessly onto the slopes.
Rental Prices Starting at $150 per Night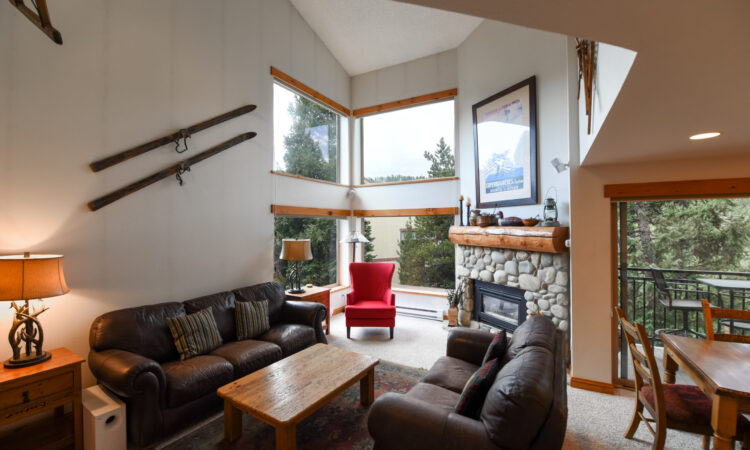 Powderhorn Condominiums
Powderhorn Condos is located steps away from the base Peak 9 Breckenridge Ski Resort. Allowing easy access to the ski resort and Main Street. Powderhorn Condos boasts several amenities, such as an on-site hot tub, game room, exercise room, and covered parking options. Guests also have access to the Columbine Pool and hot tubs that are less than a block away.
Rental Prices Starting at $200 per Night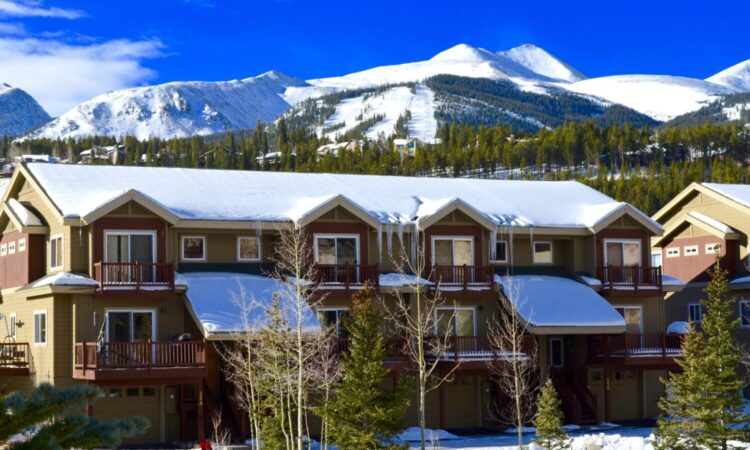 River Park
Located in the River Park subdivision on the south end of Breckenridge, this quant, mountainous spot snuggles up against the Blue River, tucked away in the tall forest pine trees. One block from the shuttle route that will get you to town and the gondola or enjoy a 10-minute walk to town.
Rental Prices Starting at $225 per Night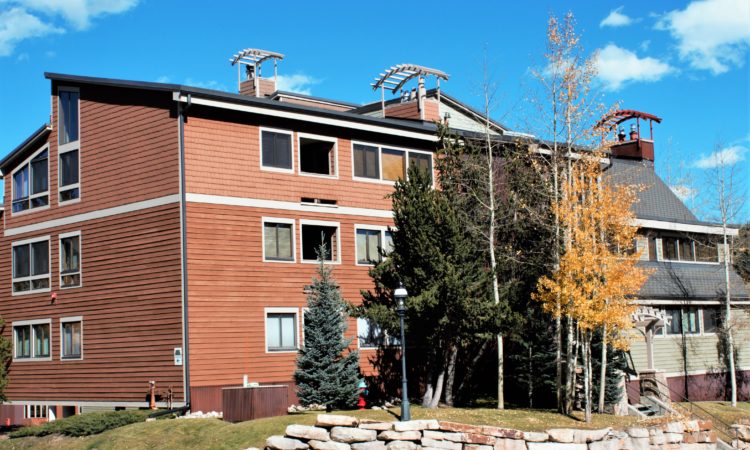 Ski Hill Condominiums
Ski Hill Condominiums has it all! Central location to the Gondola and Ski Run, 1 block to Main Street, as well as, on-site pool and hot tubs. Your vacation in Breckenridge will be unbeatable at this location!
Rental Prices Starting at $115 per Night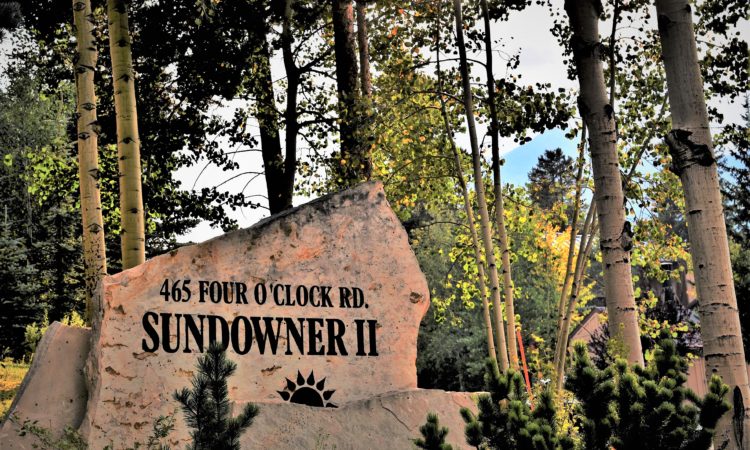 Sundowner II
Centrally located across from Four O'Clock Run and 200 yards from the Snowflake Chairlift. Guests have a hot tub at the complex as well as access to the Upper Village Pool. With a close walk to town and the slopes, you will be guaranteed a great vacation.
Rental Prices Starting at $115 per Night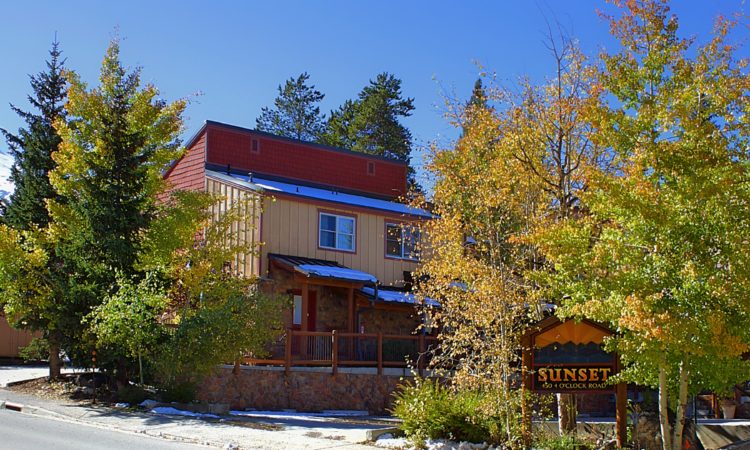 Sunset Townhomes
Ski right to your door down Four O'Clock Run. These townhomes are 200 yds from the Snowflake chairlift and only 2 blocks from Main Street. Full access to the Upper Village Pool and hot tub to complete the package.
Rental Prices Starting at $140 per Night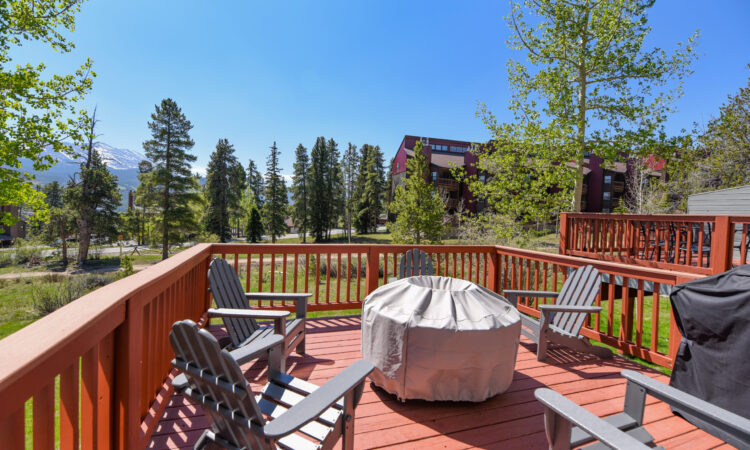 Tall Pines Townhomes
The Tall Pines Townhomes are situated on the side of Peak 8, which gives guests the ultimate luxury of ski-in/ski-out. The beautiful complex offers excellent access to everything Breckenridge has to offer. This complex has a stunning landscape, wonderful views of the peaks that surround Breck, and wildlife is frequently spotted off the decks of the homes. This complex is on the free, public transportation route. In the summer months, Tall Pines is a nice 1-mile hike down into town where Main St. Breckenridge is lively with fun shops, world-class restaurants, apres bars, and more. 
Rental Prices Starting at $350 per Night